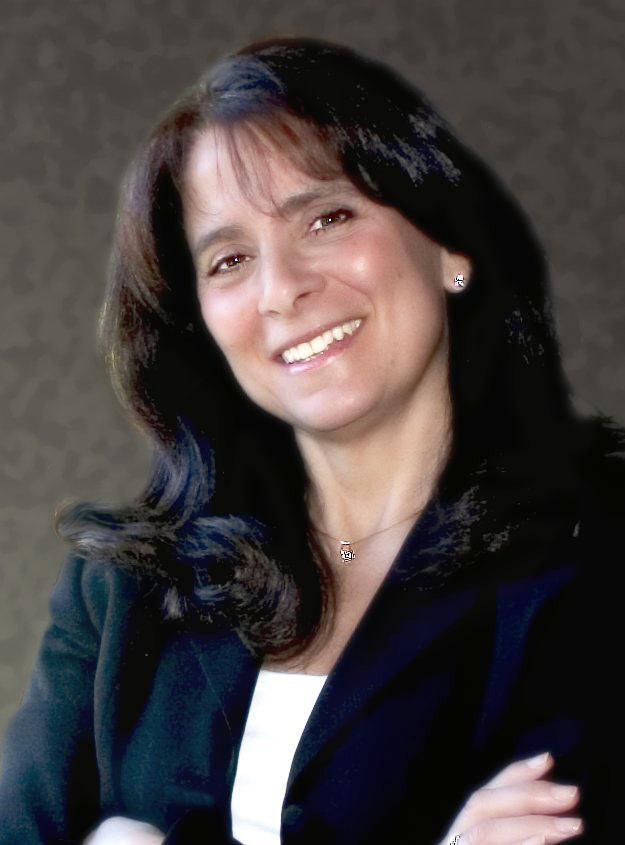 Bio
Stephanie Pandiscio, of Foster-Healey Real Estate, Inc. has been a licensed REALTOR in Massachusetts since 2003. She is a member of the North Central MA Association of REALTORS® Massachusetts Association of REALTORS®, National Association of REALTORS®, and MLS PIN Multiple Listing
[...]
Bio
Stephanie Pandiscio, of Foster-Healey Real Estate, Inc. has been a licensed REALTOR in Massachusetts since 2003. She is a member of the North Central MA Association of REALTORS® Massachusetts Association of REALTORS®, National Association of REALTORS®, and MLS PIN Multiple Listing Service.
From the first time you meet Stephanie, you will feel at ease with her professional and personable working style. She has high energy, enthusiasm, and uncompromising integrity. She has a reputation for tenaciously protecting her clients' interest and is passionate about their needs and goals. She always works hard to ensure a smooth process when buying or selling your home. Her professional background provides you with the comfort in knowing that she is genuine, honest, and trustworthy.
"I don't measure success through awards received or achievements but through the satisfaction of my clients. Whether you are looking to buy or sell your home, I will provide sound and trustworthy advice to help you achieve your real estate goals."
She is a consistent member of the North Central Massachusetts Association of REALTORS® Top Producers Club since 2004. (Top Producer Awards are presented to REALTORS® attaining the highest levels of sales achievement within their districts during the past year, making them some of the area's most productive agents.) Stephanie was named 2010 President of the North Central Massachusetts Association of REALTORS®, 2014 Central Region Vice President of the Massachusetts Association of REALTORS®, Good Neighbor Award, SALES ASSOCIATE OF THE YEAR and has been enrolled in the Realtor Honor Society.
Stephanie is a strong believer in continuing education to better assist her clients and customers in understanding current market trends and ongoing changes. Some of her designations include Certified Residential Specialist (CRS), Graduate of Real Estate Institute (GRI), Seniors Real Estate Specialist (SRES), Certified Buyer Representative (CBR), and GREEN designations as well as REALTOR e-PRO Certification and Loss Mitigation Certification.
Stephanie was previously a licensed Physical Therapist Assistant, Licensed Massage Therapist and former Owner and Director of Balanced Bodies, a Fitness & Dance Studio and Choreographer for the Athol Theatre Guild. She has 2 sons, Jason Vaillancourt of Athol, and Benjamin Earley of Worcester. Stephanie enjoys ballroom dancing, music, hiking, cooking, and beekeeping.
Let Stephanie guide you through the complexities of buying or selling your home today!
Education
Mount Wachusett Community College: Physical Therapist Assistant and Licensed Massage Therapist.
U Conn: American College of Sports Medicine Certificate Program
Awards
2010 PRESIDENT OF NORTH CENTRAL MASSACHUSETTS ASSOCIATION OF REALTORS®.
2010 REALTOR of the Year
2008 REALTOR® of the Year
2010 NCMAR Good Neighbor Award
2007, 2008 & 2016 Sales Associate of the Year, Region A
2015 & 2016 Platinum Top Producer
2006, 2008 & 2022 Gold Top Producer
2004 Silver Top Producer
2007, 2008, 2009 Honor Society
Designations
GRI (Graduate REALTOR Institute)
CRS (Certified Real Estate Specialist)
SRES (Senior Real Estate Specialist)
CBR (Certified Buyers Representative)
LMC (Loss Mitigation Certification)
e-PRO Certification
Areas of Specialization
Residential Real Estate, Luxury Homes, Waterfront Homes, Multi-family, Investors, First Time Home Buyers.
Service Areas
Primary market is North Central Massachusetts
Services Available
Market Specialist – Listing and Selling Homes
Buyer Representation
Comparative Market Analysis
Relocation Specialist
Introduction to bank/mortgage lenders, insurance brokers, inspectors, attorneys, repairmen and service providers.
Motto/Quote
"DANCE as though no one is watching you.
LOVE as though you have never been hurt before.
SING as though no one can hear you. LIVE as though heaven is on earth."
Affiliations
North Central Mass. Association of REALTORS®
Mass. Association of REALTORS®
National Association of REALTORS®
MLS Property Information Network
International Council
Executive Women's Network
Women's Council of REALTORS®
Office Location
26 Pearson Boulevard
Gardner, MA 01440
Specifications
Languages:
Specialties:
Service Area:
Stephanie's Testimonials
Stephanie was our agent when we bought this home. We were so satisfied with her performance we didn't consider any other agent . She is organized, very attentive, cared about our needs and wants. Stephanie always made us feel like we were her only client. I appreciate the work she put into this sale.
Christine Larson, Bradenton, Florida
My overall experience with Stephanie was nothing short of excellent! She truly is the ideal realtor for my wife and I - very communicative, polite, and always on the ball. She is very responsive and knowledgeable about the business. We used Stephanie when I originally bought my condo, she helped my mother-in-law buy her first home, and now my wife and I had her help us buy the home we plan to live in for the next 30 years. We absolutely love working with her and we would never dream of [...]
Matt N. - Hubbardston, MA
Stephanie Pandiscio is a Realtor like none other! This was my first time selling a house, and Stephanie went above and beyond to make it happen quickly and efficiently. All of my questions and concerns were promptly addressed. Her knowledge and expertise in real estate is unparalleled. I highly recommend Stephanie to anyone that is considering buying or selling their home!
Mark Monette, Orange
Stephanie treated me with respect and took her time to explain things. Stephanie was phenomenal at every turn throughout the process. She is outstanding! Stephanie's knowledge and demeanor are unmatched in my experience.
Laurie Tarducci, Athol, MA
We LOVE working with Stephanie. We had worked with her to purchase our previous house and had my mother use her when she was buying her first home as well. She is always on the ball and is so pleasant and amazing to work with. Stephanie was on vacation when we reached out to her and she still went above and beyond to help us get the house of our dreams. We would never use another realtor as long as Stephanie is practicing. Saying that Stephanie is accessible might be an understatement -- [...]
Cari N., Hubbardston, MA
Stephanie was recommended by my daughter who belongs to a group of business professionals. A real estate agent in that group gave her Stephanies name. Even though I thought the commission was a bit on the high side, she earned every penny. I found her to be very professional and extremely knowledgeable about the market in my area. She always answered any concerns I had promptly and was very patient with me when difficulties arose. I would highly recommend Stephanie !
Kathy Talbot, Orange, MA
Stephanie and her team took the time to consider the tenant's comfort and private lives during the sale. They were excellent at showing property and making for a smooth transition to all. I look forward to working with her again.
Santos, Athol MA
Stephanie was always on top of things and I would always be informed of any new issues that came up. She was very thorough, had a great disposition and did a great job. Stephanie was more than just an agent to me, she was a trusted friend.
Irene Drozdowski, Athol, MA
Stephanie was perfect. I could tell she really cared about me and she was always 100% on the same page as me. Stephanie, you are truly amazing and I am so thankful you were my agent! She is a gem and Foster-Healey is lucky to have her!!!
Gina Martinez, Ashburnham, MA
Stephanie was very informative, said it as it is with no sugar coating. Continue what you are doing!
Joseph Massaro, Leominster, MA