| Foster-Healey Real Estate, Inc. (Leominster Office)
Foster-Healey Real Estate, Inc. (Leominster Office)
50 Central Street
Leominster, MA 01453
Email Website Phone: 978-537-8301 Fax: 978-537-2386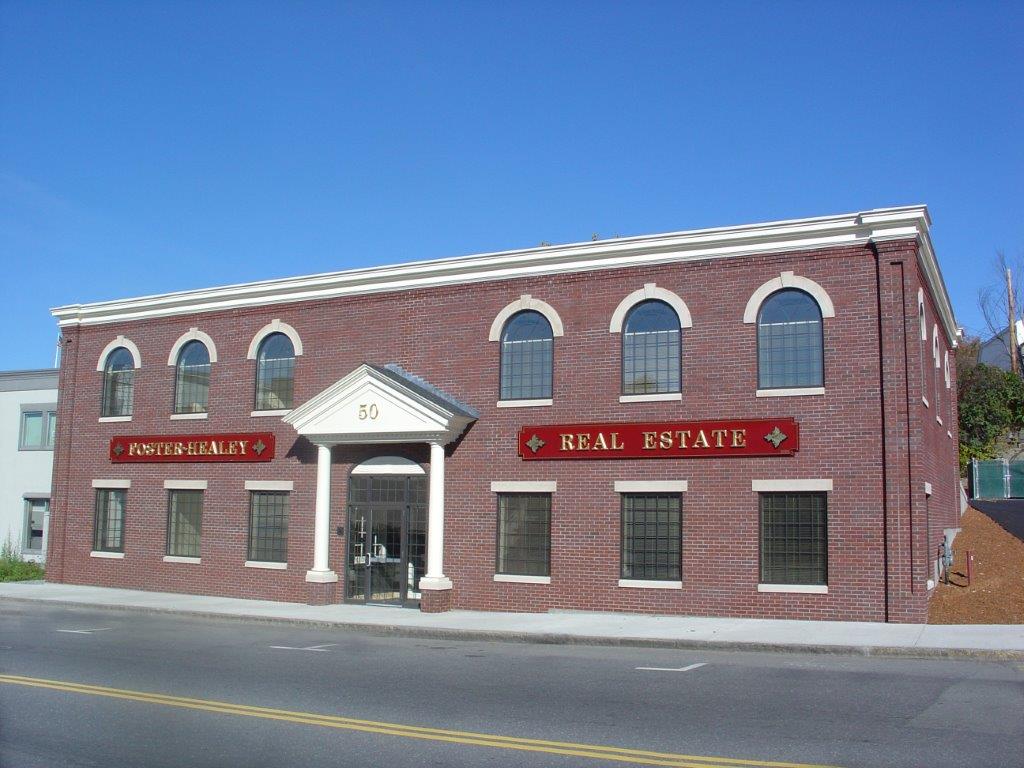 About Barbara
Bio
Barbara is well-known in Central Massachusetts for several reasons. As a Realtor, her motto is 'Service with a Smile'. She works with both Sellers and Buyers. She is a member of three real estate boards and has often been a Top Producer during the 25+ years of her real estate career.
Being a high-energy person, she devotes her time and talent to her Real Estate. Barbara says, "It is thrilling to help people with the biggest investment of their lifetime in the purchase of a home. It is also rewarding to help people through the emotions of selling their home. I feel honored and privileged to represent my clients." She has a long list of satisfied Buyers and Sellers.
Affording numerous networking opportunities, she has produced and hosted her weekly television program, "Barbara … & You" for 44 years. Her TV shows airs in Fitchburg, Leominster and 5 surrounding cities & towns. In addition to spotlighting many local events, she has an impressive list of celebrity interviews including Johnny Cash, Tom Bergeron and many Boston sports figures. She began hosting various chamber and local events in 1993, such as emceeing for the local Chamber of Commerce breakfast meetings and continues to do so in various capacities today.
As a free-lance writer, Barbara has published articles in many major magazines including Woman's World and Chicken Soup for the Soul. Additionally, she has taught 'Writing for Publication' classes. At least 50 of her former students, who had never published before, became published after attending Barbara's classes.
Always active in the community, Barbara has volunteered with Habitat For Humanity. The United Way, Battered Women's Resources, Ginny's Helping Hands and others. Over the years, she has been active at Highland Baptist Church, Beth Eden Baptist Church and Twin City Christian School. She is currently is a member of Hope Chapel in Sterling.
Barbara feels her greatest accomplishment has been raising a large family. Her seven children have blessed her with a dozen grandchildren. She says, "The many joys of being a Grandmother are my rewards for aging."
Retirement is not on the horizon for Barbara because she totally loves the real estate business. She would be thrilled to hear from you with any real estate questions or concerns.
Education
University of Cincinnati
Mount Wachusett Community College
Continuing Education in Real Estate
Various Real Estate Seminars
Awards
Guardian Angel Award from Ginny's Helping Hands
On-Air Personality Award from FATV
First inductee into LATV Hall of Fame
Consistently receives Top Producer Awards from the North Central Massachusetts Board of Realtors
Distinguished Service Award, Leominster Hospital
Experience
Sold Real Estate in Cincinnati, Ohio
Became licensed in Massachusetts in the early 80's and joined Foster-Healey Real Estate, Inc. in March of 1995.
Top Producer
Member of North Central Massachusetts Board of Realtors
Member of Massachusetts Board of Realtors
Member of National Association of Realtors
Areas of Specialization
Making people happy by helping them with the biggest investment of their lives – their home.
Service Areas
North Central Massachusetts
Motto/Quote
"Let Barbara help you locate your ideal home … &/or sell your present home."
Barbara's Testimonials
I have worked with Barbara on several Real Estate transactions and she has always provided me with excellent service. Her attention to detail is unmatched. When the day comes for Barbara to retire finding her replacement will be a tall order. Great job! Thank you!
Barbara Foster has represented us both as a buyer and a seller. We have been extremely happy with every transaction she has handled. Always professional and honest. When we decided to sell our historic home, Kendall Tavern in Leominster, Massachusetts, we knew we would need to find just the right buyer. Built in 1782, with thirteen rooms, six bathrooms and two barns, it needed someone who would love it. We were afraid it would take years to sell. Barbara thought outside of the box and placed [...]
Daniel & Ruth McCarty, Lancaster, MA
Barbara Foster was highly recommended to my husband and I when we were ready to look for our first house 20 years ago. Her warm and engaging manner made us feel comfortable from the start. It was a seller's market at the time; there were bidding wars and deposits were placed on homes sometimes within 24 hours of being put on the market. Barbara's efficiency and responsiveness allowed us to find our home during that crazy time for buyers. She got to know us and what we were looking [...]
Loren Desjardins, Worcester, MA